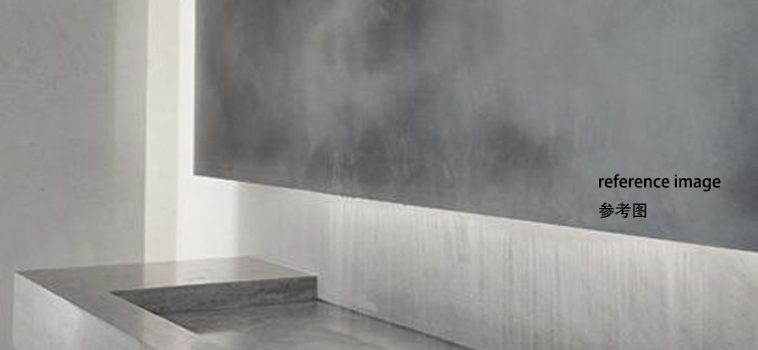 a fun ,clean , sustainable , water saving . cost effective, duplicable  solution for a public toilet in a rural tea town
when i think of designing a public toilet in a tea town in china which is under budget , i would think of a fun one, of course , it shall be very clean, and sustainable etc.
my approach is starting with my first instinct, and also start something that is not realizable at the big urban city, but it is totally ok and low cost to do in the rural area.
so the "maofang" hits me, the most orginal version of toilet in the old time, that people use the thatch/couchgrass to build one. (actually many south asia resorts are still using this concept).
and then i apply a tea leaf for the entrance, it is such a fun one, because then a group of people cann't rush in at the same time. remind your childhood, and relax you.
use a high ceiling and not full close all the wall, it is for the ventilation and being a lighting box at night.
茶都公厕提案,我的着手点是设计一个和都市公厕不一样的概念,这个概念要满足所有公厕需要的功能, 然后环保,维护需求低;
对于我来说,还有一个功能,就是公厕本身需要作为一个人们喜欢的空间,而不是必须去的空间;
通过把门设计成叶子的形象,充满互动和趣味性;
灯和空间的布置,不仅仅是为了通风,而且还可以让公厕成为一个灯箱,照亮夜间的茶都
project infos:
location: suichuang
size: 25 sqm
designer: Helen Xiong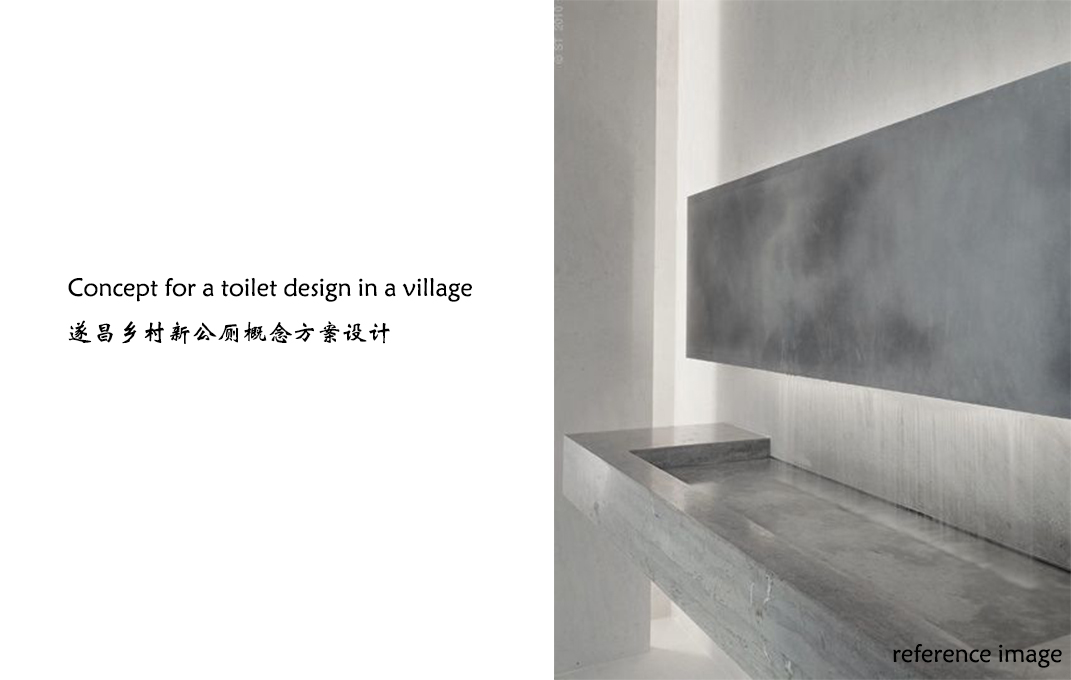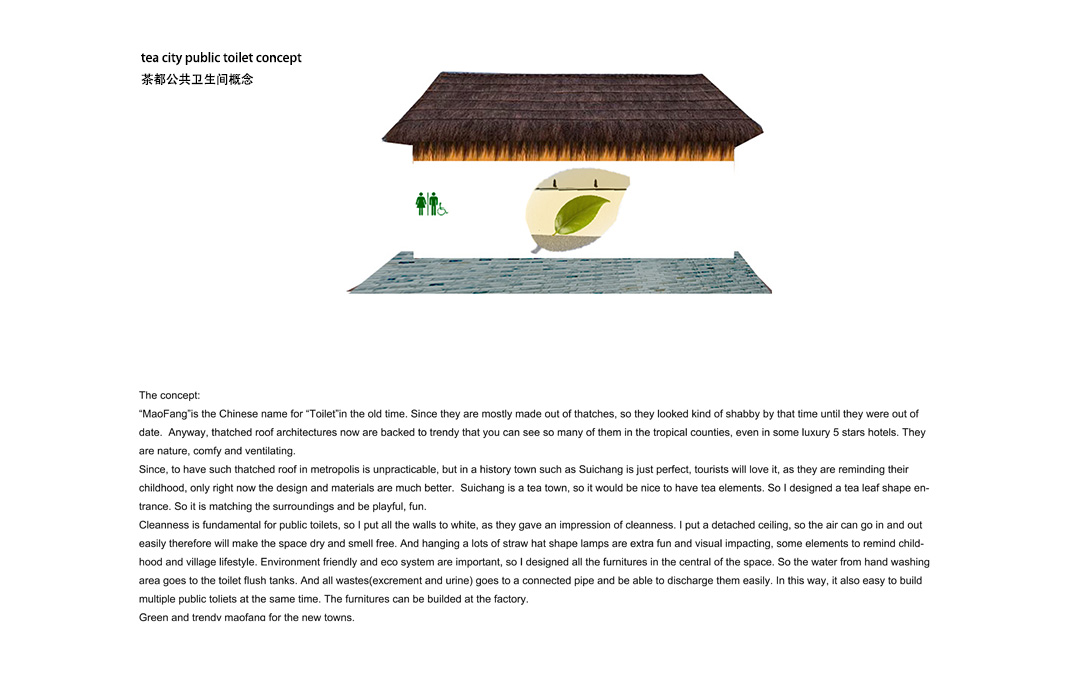 at night, the lighting can be a lighting box to the town;